Factory settings
Factory settings allow you to reset the SmartConnect to the delivery state. All applications, users and settings will be deleted. The settings of the smartphone, such as the language of the app, are not reset.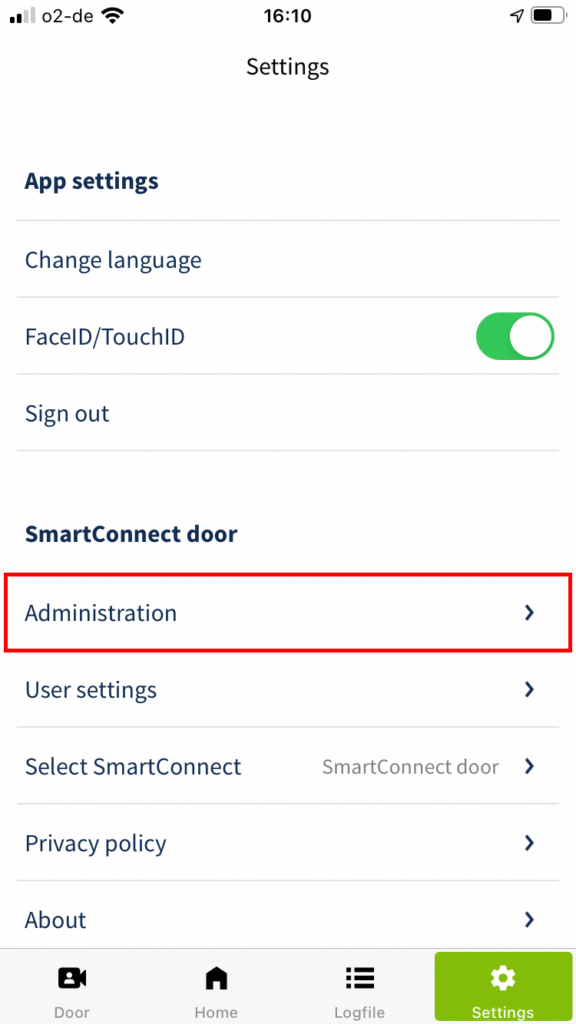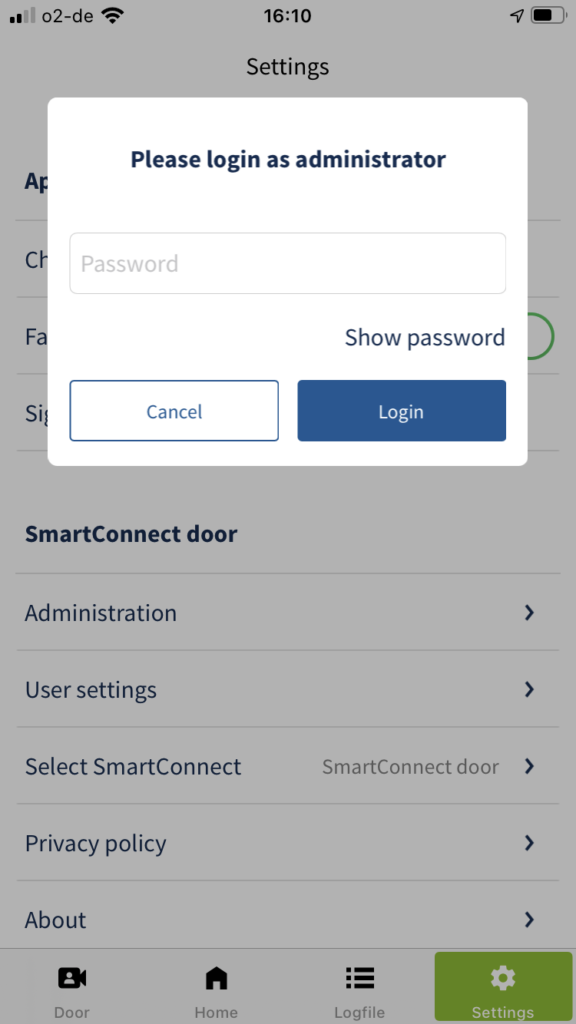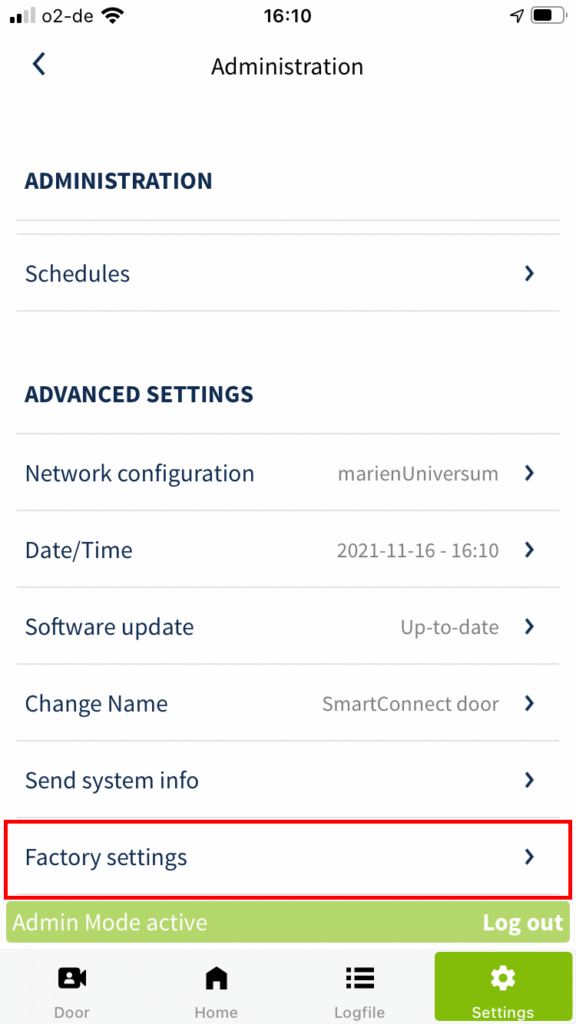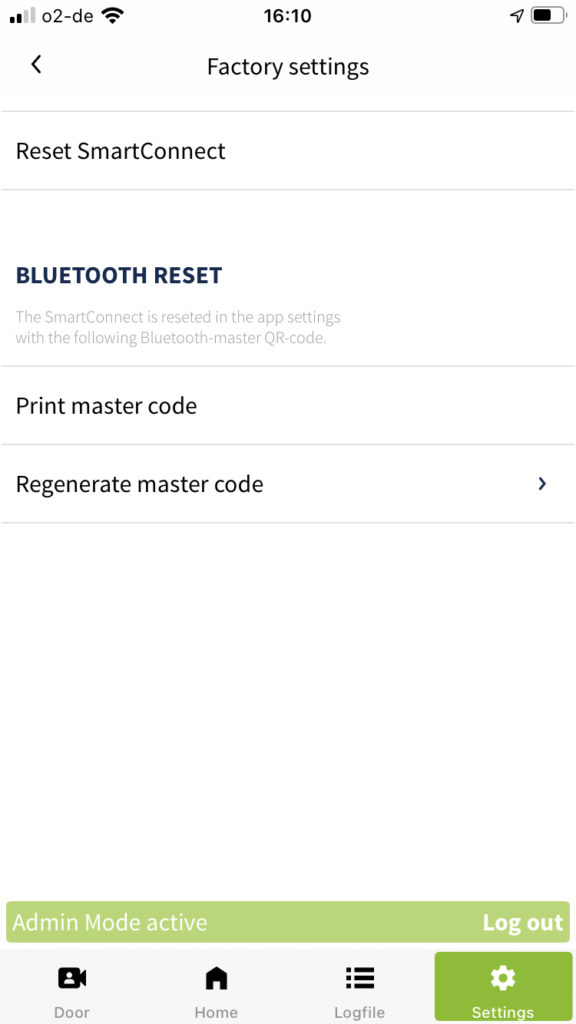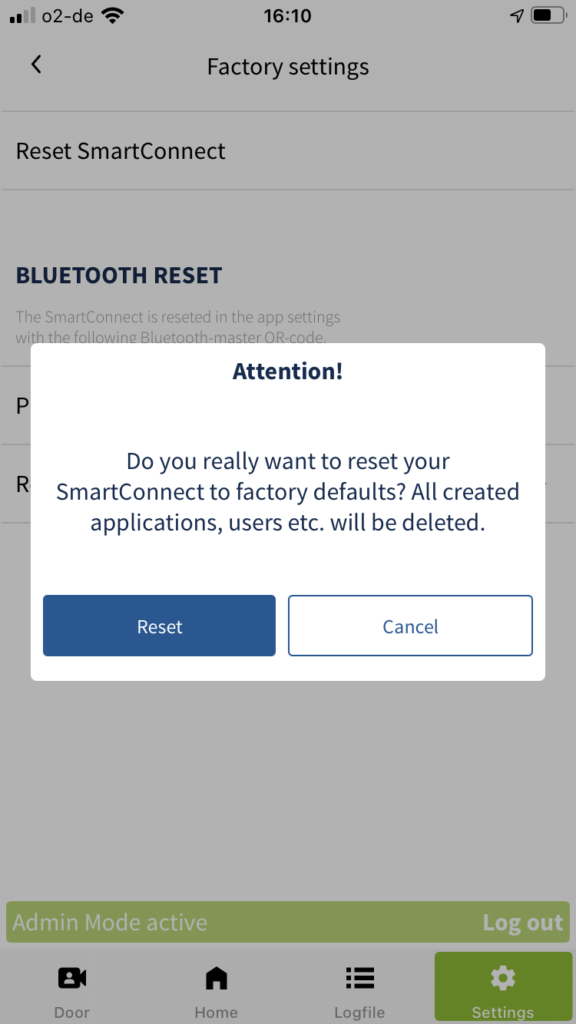 Tap Settings in the main menu and then tap Administration.
Enter your administrator password and tap Login.
Scroll down and tap Factory settings.
Tap Reset SmartConnect.
Confirm the pop-up by tapping Reset.
This action cannot be undone!
Factory reset on the SmartConnect easy
The factory reset clears all stored data on your SmartConnect easy. For example, if you have lost the administrator's log in data, you can re-set all the data. See chapter Set Up the SmartConnect.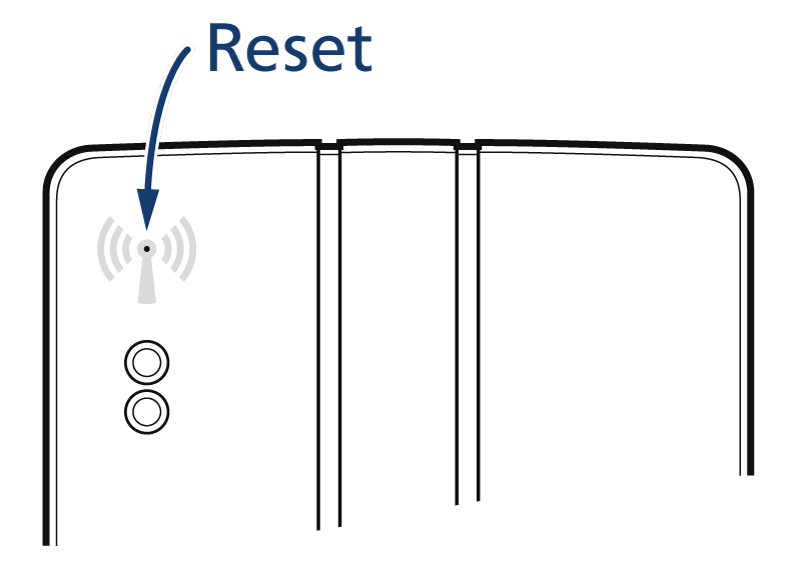 To perform the factory reset, pick up an approx. 1mm thin object, such as a paperclip. There is an antenna symbol on the front of the housing of your SmartConnect easy. In the middle of this symbol is a small opening behind which the reset button is located. The illumination of the two LEDs indicates the reset state (see table below). For a complete factory reset, press the reset button min. 21 seconds until LED 1 lights up and LED 2 flashes.
| | Note | LED 1 | LED 2 |
| --- | --- | --- | --- |
| Normal operation | | on | |
| The reset button is pressed under 3 sec. | | off | off |
| The reset button is pressed for 3-10 sec. | WPS button * of the SmartConnect easy | off | on |
| The reset button is pressed for 10-20 sec | Reset of the WLAN connection | on | off |
| The reset button is pressed for 20 sec. | complete factory reset | on | flashes |
| The reset button is released after factory reset | Device start | flashes | off |
| | | | |
Reset the Wi-Fi connection on the SmartConnect easy
With a connection reset you can reset the Wi-Fi connection. This can be helpful, for example, if a connection to the SmartConnect easy can no longer be established after a faulty change of the network configuration. The SmartConnect easy then activates the access point mode again (see chapter Set up the SmartConnect). Already configured applications and users are retained during this reset.
Example of a complete factory reset
Press the reset button for at least 20 seconds.
After 3 seconds, LED 1 will light up (signalling for the WPS button).
After 10 seconds LED 2 starts to light up and LED 1 goes out (connection reset).
After 20 seconds, LED 2 goes out and LED 1 starts to flash (factory reset).
Release the reset button now. All information is now deleted.
Reconnect after restarting the SmartConnect easy.