Administrators
Administrators are users who have the full functionality of the SmartConnect app and can fully operate all applications.
There must be at least one administrator to manage the SmartConnect app. This is specified by default during the initial setup of the SmartConnect App and cannot be deleted. Additional users with administrator rights can be created. All administrators have equal rights. Ideally, only one user with full rights should exist to avoid abuse. Therefore, when creating users, be sure to know what rights you assign (see chapter Add user. For the daily operation of the applications, it is recommended to log in only as a user without administrator rights.
Log in as administrator
In order to make certain settings on the SmartConnect or to be able to use the entire range of functions of the device without restriction, it is necessary to log in as an administrator. To log in as an administrator, please follow the steps below.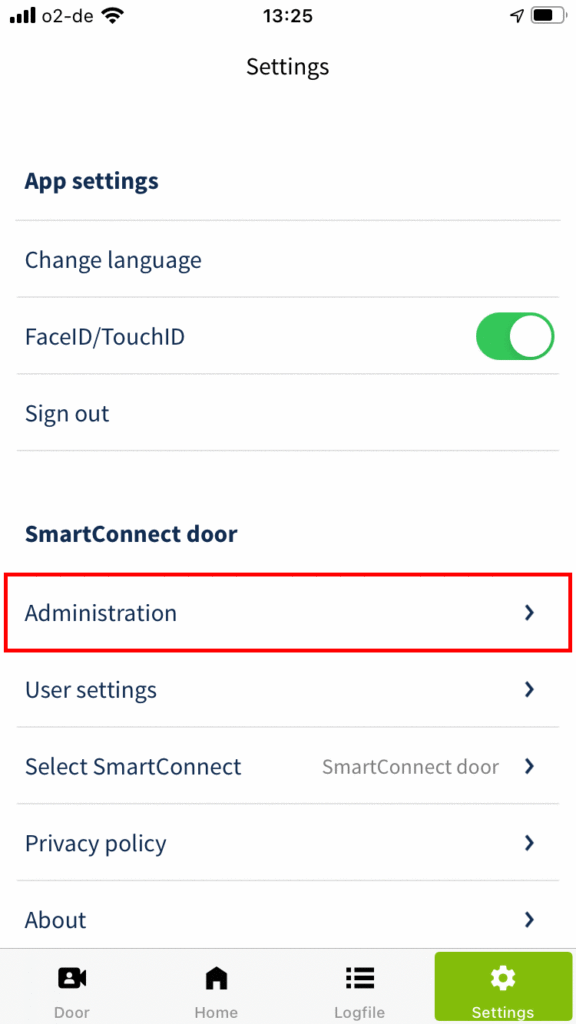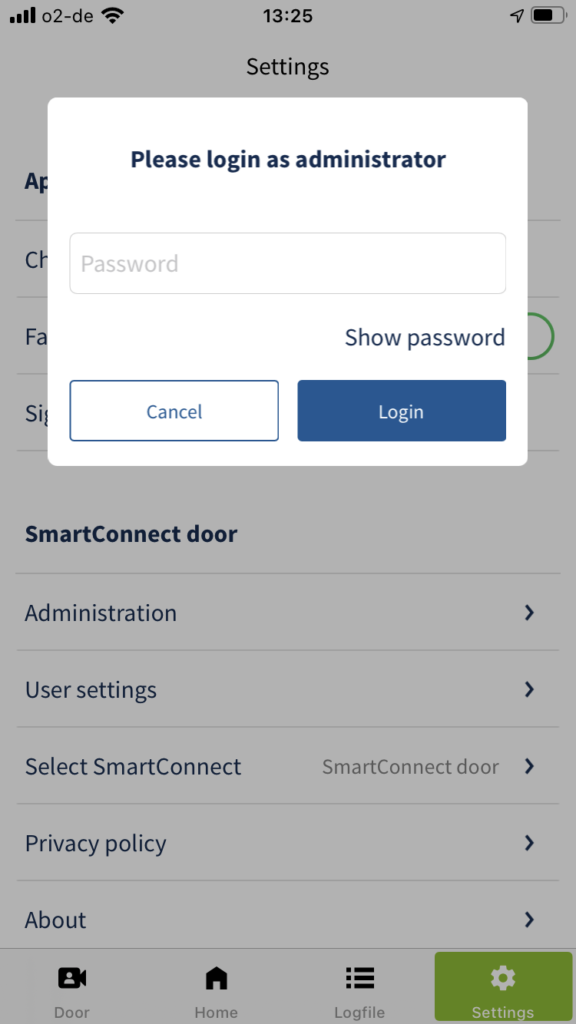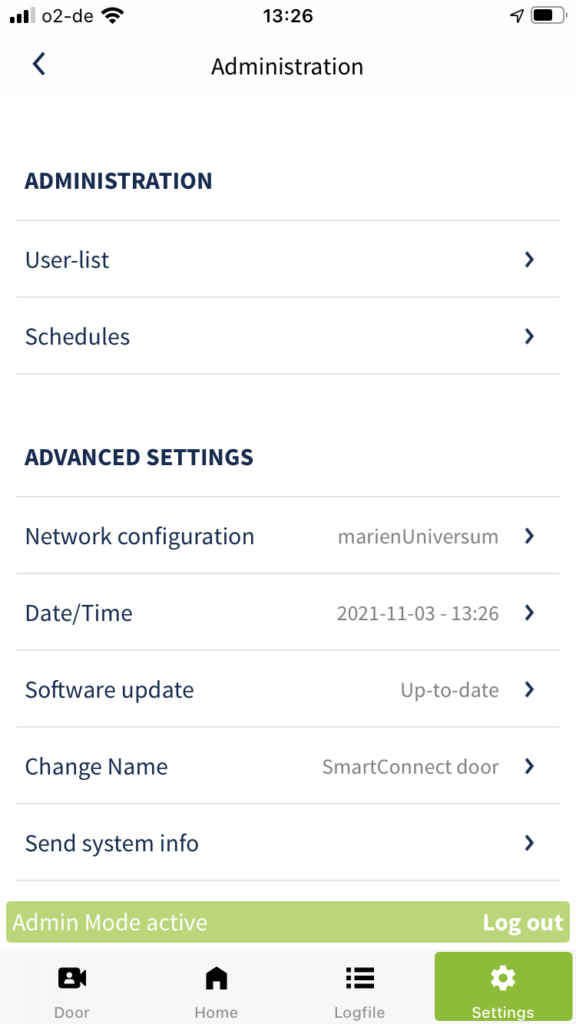 Tap Settings in the main menu and then tap Administration.
Enter your administrator password and tap Login.
You are now logged in as an administrator. At the bottom of the content area of the app, you will now see a green bar indicating that you are currently in admin mode.
Users (without administrator rights)
Users without administrator rights are all regular users, e.g. family members. Each of these users has the right to set and change the own password. Assign unique names and secure passwords to protect your system adequately.
The administrator can lock a user and grant him further rights, for example the right to activate applications. If a user has been locked, he cannot access any SmartConnect applications.
Individual users are authorised with name and password, and no devices (smartphone, tablet). You can access the SmartConnect from various devices via your login data.
The following icons can be displayed to users:
| | |
| --- | --- |
| | The user is an administrator |
| | Logged in user |
| | The user is authorised for the application for a set time |
| | The user is locked for the application |
| | The user is authorised to access the logfile |
| | The user receives push notifications |
| | The user has access to the camera |
| | The user is allowed to use Alexa to control doors |